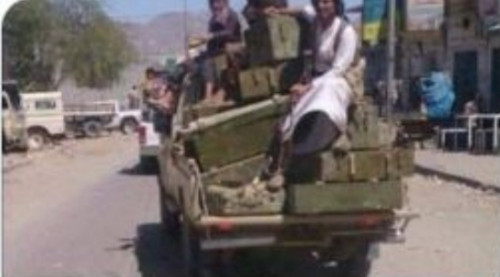 Today, Thursday, the Iranian-backed Houthi militia decided to change the imams of the mosques in the three districts of Bayhan, in Shabwa governorate, after receiving them from the Brotherhood's legitimate militia.
The terrorist militia plans to impose its religious, racist, and sectarian rhetoric on citizens through preachers from its members to promote its Iranian Shiite beliefs.
The criminal militia imposed distortions of the call to prayer, sectarian religious lectures on citizens, shouting and slogans, and morning queues in schools.
At the same time, the terrorist Houthis published banners in the corners of mosques, entrances to markets, and main streets in the three districts, bearing sectarian slogans in a provocation to citizens, prompting many to boycott the mosques controlled by the militia.